Our Coronavirus Precautions
– For Your Health & Safety
As a service company that works in the homes of our customers, we are taking the risk from coronavirus very seriously.
We have implemented a number of steps to ensure your health and safety and that of our team.
When on your property we will:
Stand back 2 metres from your door on arrival
Refrain from shaking hands
Wear latex gloves while in your home
Use face masks where vulnerable occupants are present or as requested
Clean down surfaces with disinfectant before beginning work
Clean down surfaces with disinfectant after completing work
Refrain from touching your credit or EFTPOS card during payment
We ask that you:
Maintain a 2 metre space between our staff and yourself and other occupants of your property (including children)
Ruttley Relining are committed to delivering a high quality and safe service for our customers and thank you for your cooperation.
Keep updated on the latest news and recommendations regarding the Coronavirus at https://www.health.gov.au/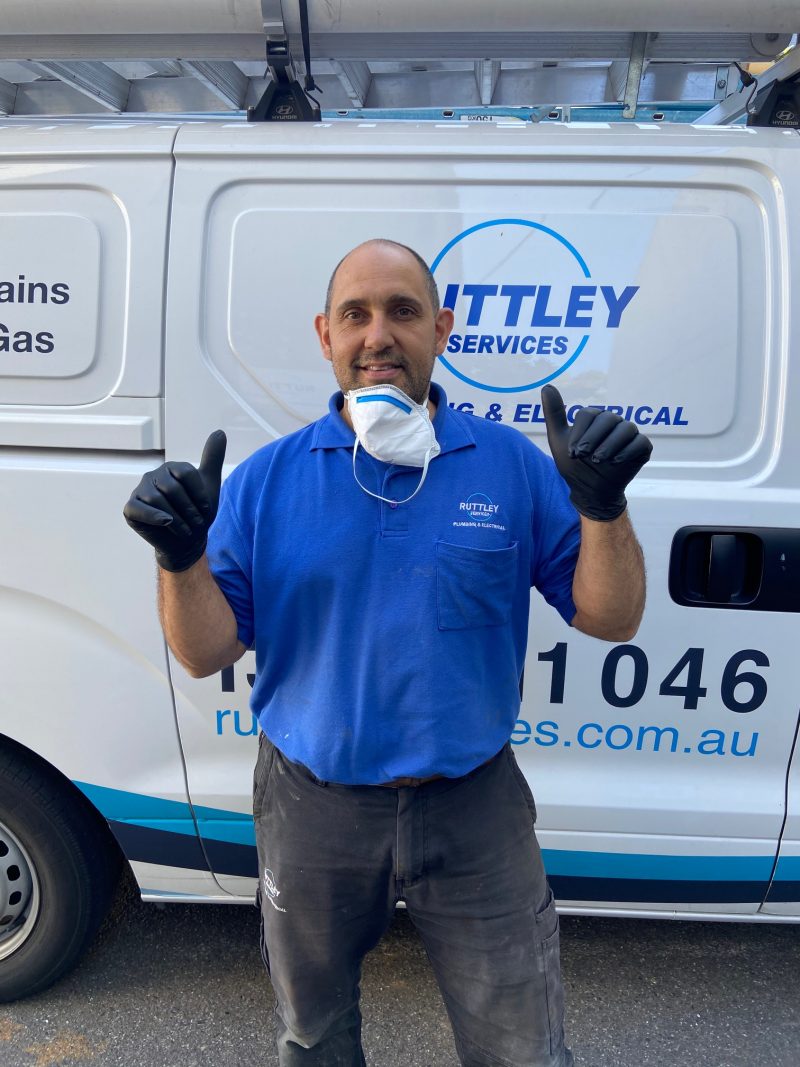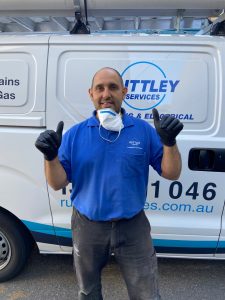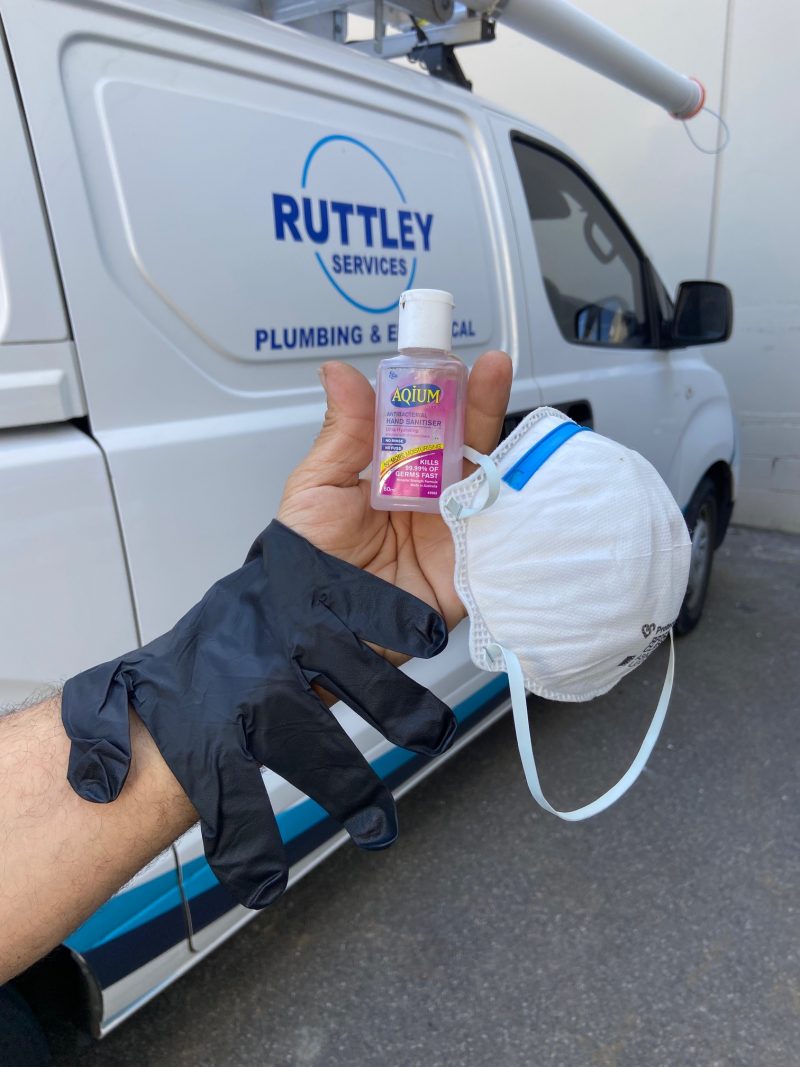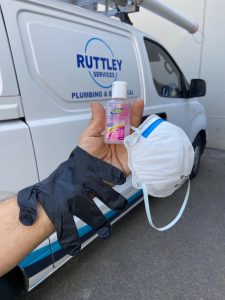 Why clients trust Ruttley Relining
What Our Client Say About Us
Ruttleys did a great job. Sean worked very hard at a messy and unpleasant job - removing old toilet bowl and cistern and installing a new one. He left the place meticulously clean afterwards. Thankyou Ruttleys - I will recommend you to my friends!

Plumber came on time. Fixed problem. I tried to adjust the height of flush button on toilet. Made a mess of it. He came back had to reset cistern. Did not charge extra. Very happy. Site left clean. Have booked electrician for next week.

I cannot recommend this company highly enough. I moved into my house about 18 months ago and, one by one, a series of plumbing problems arose. I wrote a review earlier this year when Ruttley resolved the first issue - and they were fantastic then. When another, unrelated, problem arose, I did not hesitate to contact them again. This one was far trickier, with a solution that was not immediately apparent. I was so impressed with the way in which they persevered to get to the root of the problem and ultimately fix it. It took a couple of months, and trying different solutions, until they ultimately came up with the solution. The problem was due to original plumbing installation, and rather than incur the cost of ripping it out and starting again, the guys just thought and thought about it until a fix was sorted. At all times they listened to me, were courteous and punctual, trustworthy and good to have around. Dont look anywhere else!

Called Ruttley for a sewerage emergency. Chris arrived two hours later to fix the problen. Chris was knowledgeable, polite and efficient. Would definitely call Ruttley again.

In the blocked drain emergency, I called other companies saying to offer 24 hour service and was refused to come at night. Ruttley took the job and sent the guy to come who is so professional and has done very good and quick job. I definitely will put Ruttley in my priority in the future. Thanks.



Job number 9341. Ruttley plumbing is always professional and does an excellent job. Michael kept us informed when he was arriving and did a great job. Would recommend

Highly recommend Michael and his team. The care and expertise for what turned out to be a huge job ensured everything was done professionally due to the excellent communication every step of the way. Thanks guys !


We've used Ruttleys for years and have always found them to be very professional and friendly.

Used Ruttley twice so far and wouldn't hesitate to do so again. Lucky enough to get Sam twice who solved some problems we had at home and then again at my office.

We could not be more impressed with Sam and the prompt professional service we received.Sam and the team at Ruttley certainly exceeded our expectations.



Excellent and Professional service, the plumber turned up at the scheduled time , with good communication and very efficient service. Highly recommend the team from Ruttley.


Good straightforward service. No prepayments or complexity.

Always professional and polite service.

Fast, efficient, helpful, friendly service. will negotiate on price.Job number 7220

Professional, efficient, honest, and reliable - an all round great experience - Ruttley will be my go to for plumbing and electrical from here on out!

Michael and Luke, arrived on time. Friendly, courteous and professional. Thanks guys.

Ruttley Services went over an above for us. Was extremely refreshing to have such a professional team with a can do attitude solving our plumbing issues. Ruttley completed major relining work for us solving our tree root and deteriorating ceramic pipe issues without any excavation. Can't recommend them highly enough.

Michael and the team are thoroughly professional from start to finish: prompt at responding on the phone, flexible with scheduling a date, arrive when they say they will and on the job, thorough, clear explanations plus very conscious of taking boots on/off in he house. We have used their services before and will keep using their services. Trust them and highly recommend them.

We had a very positive experience with the Ruttley team. They were true to their quote and did a very good job. They were a super respectful team and communicated really well what needed to be done. The team's attention to detail was also wonderful.We are very grateful for the work the team has done and for the way in which it was carried out. Thank you!

The plumber arrived at the scheduled time and after ascertaining the work required gave an immediate quote. After performing the work he checked the hot water tank and recommended replacing the pressure release valve because it was 10 years old and had a life expectancy of only about 5 years and failure could lead to serious consequences. This was agreed to. The work performed was done to my complete satisfaction, I appreciated being warned about the hot water valve needing replacement, and the plumber himself was most cordial and helpful. This is my second very satisfactory experience with Ruttley and I would definitely use them again.

Highly recommend Ruttley Plumbing for great quality of work and customer service. A very nice experience compared to other plumbing businesses. Very professional.


I was very happy with all aspects of the service received; quick book in time, polite and efficient handling of job number 101139

I found Ruttley Services Plumbing & Electrical to be very professional from initial communications through to completion of the the pipe relining job they carried out for us.All aspects of the investigation, quotation and work performance were done in a polite and timely manner.Their pricing was very competitive but the work was carried out in an excellent manner.

Michael and the team at Ruttley Plumbing are fantastic! From the first quote to final completion, they have been very professional, efficient, easy to contact, and on-time every time. Even when my job hit an unforeseen issue, they got it fixed quickly and efficiently with no fuss, for a reasonable price. These guys are gold standard. Thank you.


Prompt, professional and reasonably priced. I will certainly be calling them again if I have any plumbing issues.

Quick response, complete fix. What's not to like? (Job: 6181)


Ruttley Plumbing are excellent. I was faced with a flood under our house from storm water drain problems - Chris arrived at 7am as per booking, Chris listened to the problem and understood quickly what the issue was and went about fixing it. Chris advised what the cost was first (watch other companies who don't do this and you may be caught) ... we had had another Plumbing company out on the same issue and on two visits they failed to work out what was wrong. Ruttley Plumbing offer a Rolls Royce service. They check in after the visit and ensure everything is OK and treat you as a customer. I wont be looking for other Plumbers in the future. For the work they did the charge was very fair. Their equipment used is in top condition and of the highest quality (unlike other less reputable companies).

Today Ruttley Reline installed a liner in a sewer pipe that is under a house extension at my house. The pipe was blocked.The best solution e.g. for us was to have the pipe relined versus dig up the backyard. The pipe reline was completed in around 7 hours with minimum mess and disruption.Of course, I obtained three quotes for the job and Ruttley Reline was the winner.I found the company to have all the neccessay equipment and expertise to do the job. The plumber (Michael) was professional and friendly and kept us informed as to progress during the day.I would have no qualms in recommending Ruttley Reline.

Micheal and the team were fantastic. As pleasurable experience as plumbing emergency's can be!! I would highly recommend this team to anyone with relining issues.

Ruttley were once again very good. No delay in getting someone to call, arrived on time and did an excellent job. I've used Ruttley a number of times and they have always met or exceeded my expectations.

You get what you pay for - full service but more expensive than expected. Contacted Ruttleys at midday and they were out to quote that afternoon (emailing a detailed quote on the spot) and completed the work the following morning (arriving on time, completing the work efficiently, cleaning up afterwards and emailing an invoice and receipt on the spot). Gerard was a true professional after quoting on the work I requested, he also performed a quick health check on our other plumbing (taps, pipes, toilets, hot water system) and identified any pressing issues and preventative maintenance - quoting on these (with no hard sell).

Job No 100786. Rutley Plumbing were on time, cleanup was superb, explained the problem clearly and gave me the best option forward. I can definitely recommend them and I will definitely use them again. Mel

Really easy to schedule the time (no waiting), great work, super friendly and highly professional staff.

Professional memberships
As proud members of Master Plumbers Association of NSW and Strata Community Australia, we're constantly abreast of industry trends and developments.